What is endodontics?
Endodontics is the treatment of the nerve of the tooth when it gives problems to avoid removing the tooth. Colloquially it is known as killing the nerve.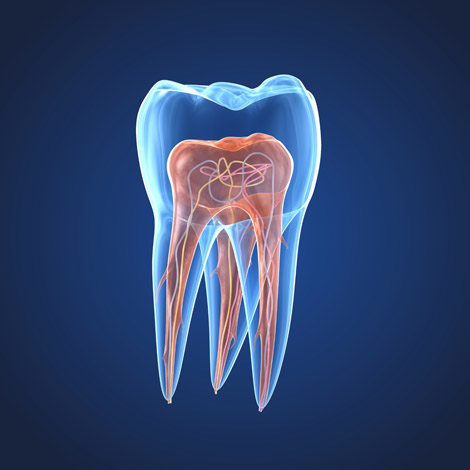 For whom is this treatment indicated?
Endodontics is indicated in those teeth in which pain appears either by a large and deep caries, dental trauma (blow to a tooth) or infections of periodontal origin. In these situations the pain is caused by nerve involvement and requires treatment to avoid tooth extraction.
What are the benefits of this treatment?
The benefit is to avoid tooth extraction and to be able to keep the tooth in the mouth with a natural function and esthetics.
What is the duration of treatment?
Treatment time may vary depending on the condition of the tooth. The treatment is usually performed in a single appointment of 1 hour, but those cases with infection or more complex situations require one or two sessions to eliminate the infection and then to perform the endodontic treatment of the tooth. 
Will the treatment hurt? Does it require anesthesia?
Endodontics is a painless treatment performed under local anesthesia by an endodontist. At Kranion Alicante we are specialists in endodontics, guaranteeing the best service.
How many days will I be inactive?
It does not require any type of sick leave or rest, allowing an immediate incorporation to the normal rhythm of life.
Are there any contraindications?
Some teeth with a high degree of destruction cannot be endodontized and we proceed to their exodontia.
If you need more information about this service, please contact us.