General Dentistry (Operative or Restorative) is in charge of solving the primary problems that have to do with the mouth, teeth and other related structures. In most cases, it represents the initial contact of the patient with the dental professional. In our system, the general dentist performs the primary diagnosis of the patient, solves the problems of restoration of caries that may present and channeled appropriately to each specialist according to the patient's need. Dental caries is the destruction of tooth tissues caused by the presence of acids produced by plaque bacteria deposited on tooth surfaces. A detailed examination will detect the presence of chalky white spots (areas where there is no enamel) or brown spots, which radiographically will show up as areas of radiolucency. The treatment that helps to solve caries is the cleaning of the cavity and the subsequent filling of the resulting cavity with a filling of amalgam (metallic color) or composite (white color), although if the caries affects the pulp chamber (nerve) of the dental piece it will be necessary to perform an endodontic treatment.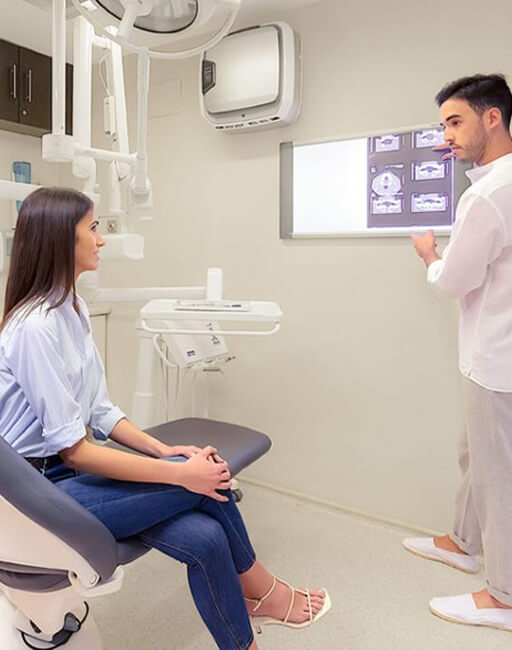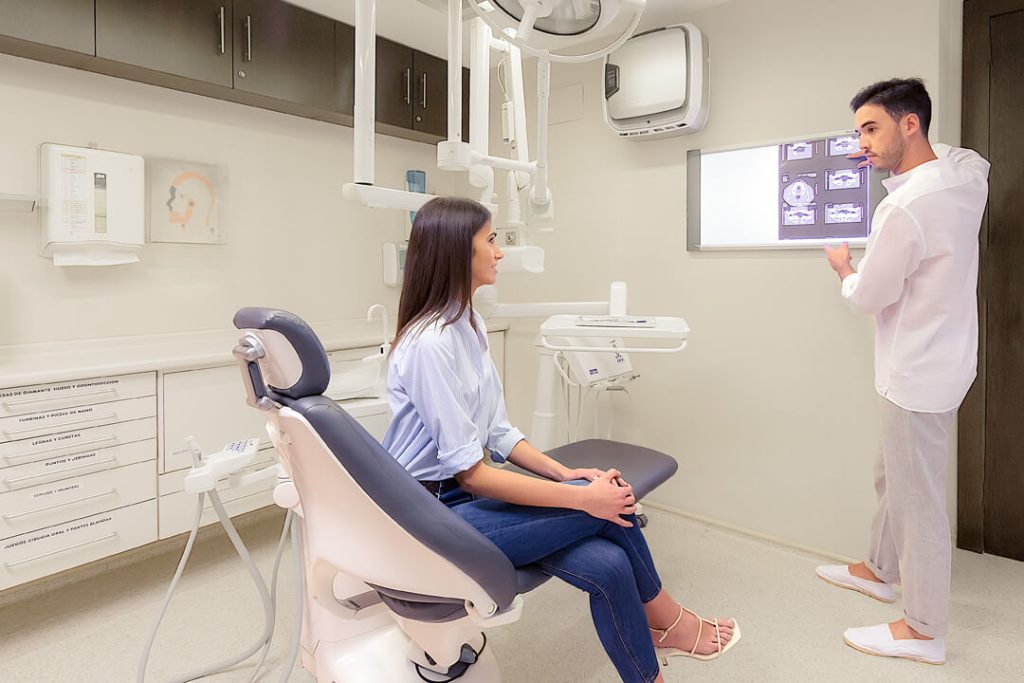 Main general dentistry treatments
The main treatments performed by the general dentist are endodontics, placement of splints to control dental bruxism (habit of clenching and / or grinding teeth), tooth extractions, fillings, inlays, onlays, reconstructions of teeth with crowns (ceramic or metal-ceramic), sealing of fissures, etc. In addition, the dental clinic in Alicante Kranion offers its patients the possibility of making, within their treatments, dental inlays and onlays and crowns in a single session using the innovative CEREC® CAD/CAM system, supported by more than 250 scientific studies that have demonstrated the safety and durability of restorations made with this technique. With CEREC our patients will enjoy the advantages of taking digital impressions directly in the mouth, avoiding the use of cumbersome silicone-based impression materials. Once the digital impression has been taken, we proceed to the digitalized design of the future restoration, so that finally a milling machine can mechanically carve the restoration from blocks of ceramic materials.