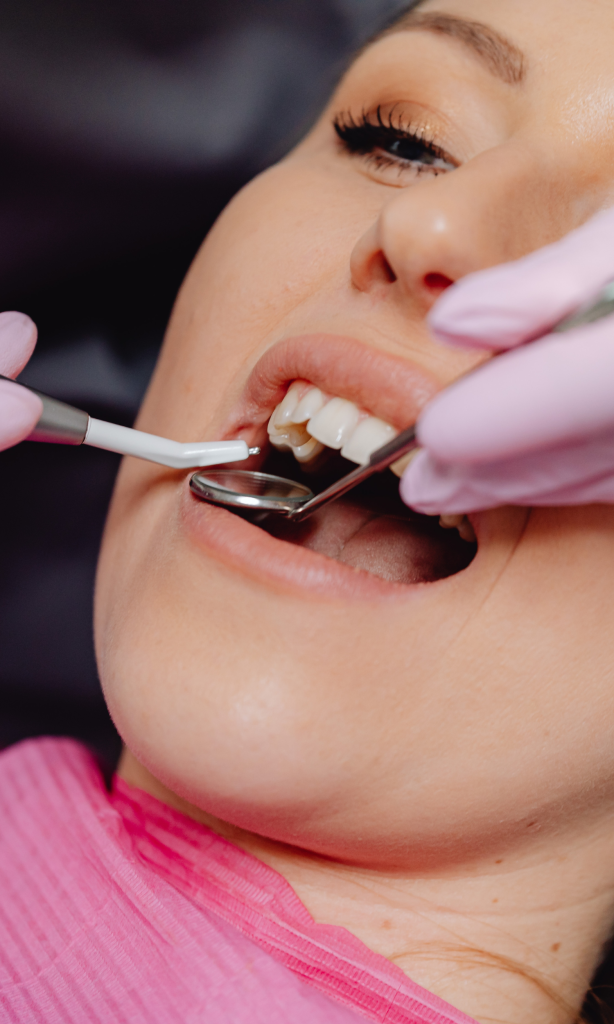 Lengua roja o hinchada
Una lengua roja es un signo común de inflamación. La lengua está cubierta de papilas (pequeñas protuberancias); cuando se produce una inflamación, las papilas se vuelven más prominentes.
Las causas de la lengua roja varían de una persona a otra. Las más comunes están asociadas a una infección bacteriana, una mala higiene bucal o una reacción alérgica a los alimentos. Si notas la lengua roja o inflamada, debes acudir a tu dentista inmediatamente, sobre todo si los síntomas vienen acompañados de otros problemas de salud bucodental como dolor de muelas o sangrado.
Si no se tratan a tiempo, las infecciones bacterianas pueden extenderse a otras partes del cuerpo y causar problemas más graves.
Capa blanca en la lengua
Ocurre cuando la lengua está cubierta con una gruesa película blanca. Suele ser el resultado de una mala higiene bucal y de la presencia de bacterias en la boca. Si tienes una capa blanca y gruesa en la lengua, debes intentar cepillarte la lengua más a menudo y usar un buen colutorio.
Las capas blancas en la lengua rara vez son perjudiciales, pero pueden hacer que surjan problemas de halitosis o mal aliento.
Kranion Clinic offers payment formulas adjusted to the particular needs of each individual, with the aim of facilitating and promoting oral-dental care among our patients.
We offer various financing options:
Financing from 6 to 36 months. In this type of financing, payments are interest-free, and are divided into instalments of 6 to 36 months. The bank does NOT apply any type of opening commission on the total amount financed or processing costs.
Financing from 36 months. This type of financing involves interest for the patient and an arrangement fee. You should be aware that payments with a deferment of more than 36 months will be calculated according to the rates provided by the bank.
If you are interested in financing, please consult our administrative staff and they will be happy to explain all the possible options and the documentation to be provided in each case. Any type of financing is subject to approval by the financial institution.
In order to be able to give you a correct estimate of your oral and dental needs, it is necessary for you to make an appointment with our medical staff, who will take a thorough clinical history and examination, sometimes complemented with radiological studies, photographs, articulator set-ups and digital studies of the smile with the innovative DSD® (Digital Smile Design) system.